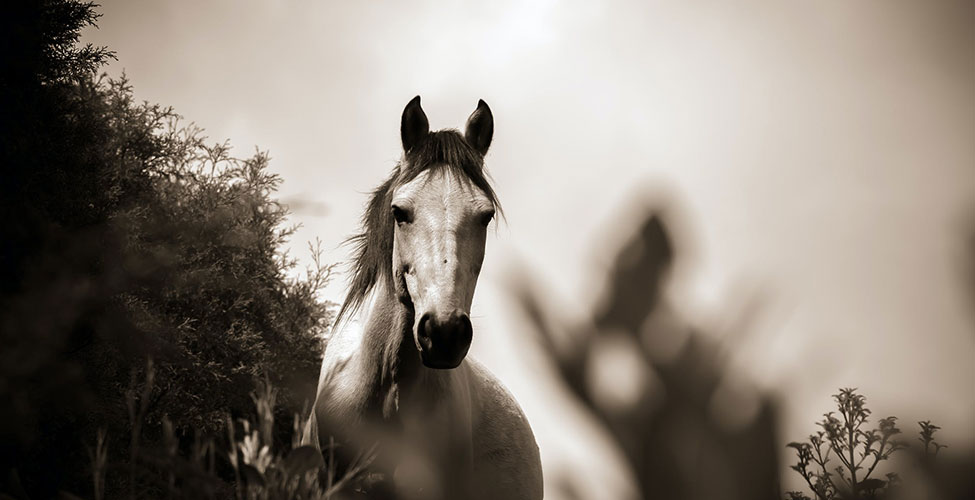 Jess Harkness has been such an important part of my team for so long I couldn't imagine eventing without her. I am a strong believer in good preparation to maximise performance and this comes down to making sure the horses are as soft, supple and straight both through their muscular and skeletal systems, this provides the best foundation to build on. I believe in involving Jess from the start of the horses programme. The muscle tone on my team of horses has improved a lot since Jess has given them all regular treatments. This has reflected in our results and our most successful season to date. Not only in good dressage scores but also into the jumping phases. Jess has a very good working rapport with the horses and excellent people skills. Her work ethic is very impressive, always restructuring her day to fit around the clients, this includes managing her family life around her work.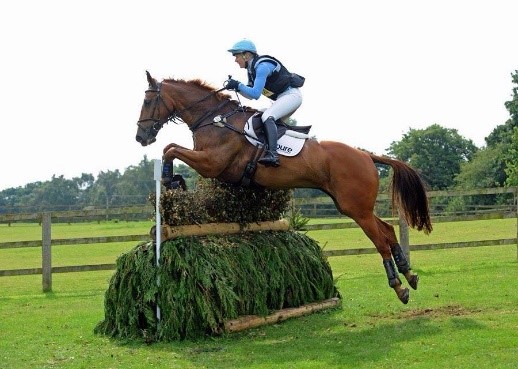 Emily Young Jamieson
EYJ Eventing
I first met Jess Harkness at Osberton in 2013 when my horse pulled up after cross country very muscle bound and sore from a cut from a flint. It was a qualification run for the Asian Games and so pretty important that we completed well. I went to the Stable Manager in search of someone who could possibly help and was given Jess' number. Jess could not have been more helpful. She turned up at Scobie's box almost immediately even though it was almost 6 p.m. and treated him and then promised to be back at 7 the next morning to treat him again before the trot up. He sailed through and went on to jump a great round in the showjumping and earn our qualification. I was so impressed by how well the horse responded to Jess that I managed to persuade her to come to treat all our yard on a regular basis. The following September at the Asian Games, Scobie and Phin both performed brilliantly and earned us a Team Bronze medal in Eventing, a first for Hong Kong. Since then, Scobie has continued to make my dreams come true by taking me clear around my first Open Intermediate at Bicton. None of this would have been possible, I am totally convinced, without Jess' continued help, advice and support. My horses feel amazing and perform brilliantly thanks to her!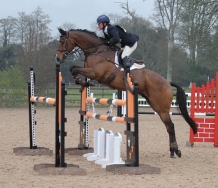 Nicole Pearson
2015 Asian Games Eventing Medalist
I would not hesitate to recommend Jess to clients in need of imaginative, thoroughly-professional and very caring McTimoney Chiropractic services. There is a very thorough history taking and recording, full dialogue between referring veterinary surgeon and herself, as well as taking on board the all-important Owner observations that are expertly teased out by experienced consultation skills. Jess puts all my clients at ease, fully explains what she finds, sets realistic targets and once the initial sessions are concluded, gives clients advice when to seek her help again, thus allowing each case to progress at its own natural pace. Additional complementary treatments may also be recommended. I have referred clients and patients to Jess for many years now, as well as my own, and I have full confidence in her very clear skills and knowledge.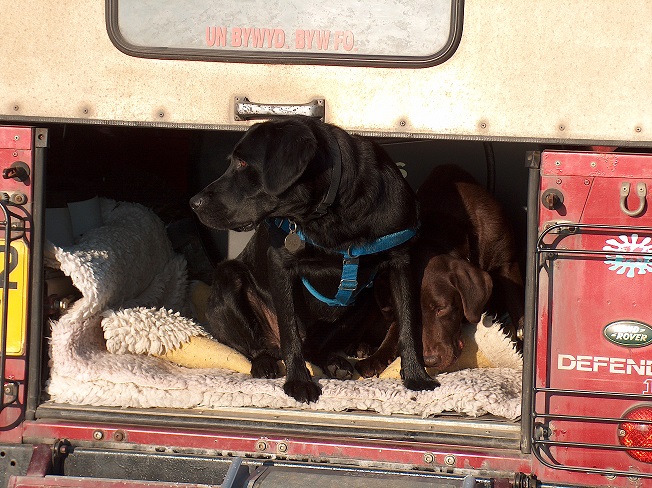 Mr Robert Elliott
BVetMed MRCVS
I have been using Jess to treat my horses for about a year now since being highly recommended by a trainer. Since Jess's treatments on the horses I have been very pleased and have noticed a real difference. Jess caters for each horses needs as an individual and thoroughly listens and questions me before fixing any problems t ailoring treatment and aftercare to their specific needs and routine. Regular treatments to my clients hunters throughout the hunt season enables me to send them out knowing they are physically comfortable and able to do their job. I have learnt a great deal from Jess whist she is working on the horses, she always has a great enthusiasm and dedication to her work and has a great connection with all the horses. I would highly recommend her to any one.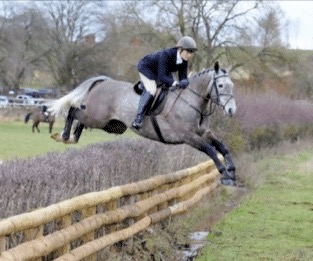 Melissa Pollett
Hunters and Eventers
Jess Harkness has been an indispensable part of the Chris Hall Equestrian team since she qualified in 2003. Her consistent approach quickly identifies symptoms and potential causes that may be affecting the performance of a horse and treatment is applied accordingly, in a sensitive manner, producing positive results. Regular treatments of the eventers, hunters and young horses in my yard enable me to feel confident that no horse is being asked to perform when suffering from any painful misalignment. On-site treatments by Jess produced outstanding results for Killard Enigma, ridden by Chris at Blenheim Horse Trials CCI*** 2012. 'He has never felt so relaxed and loose at a competition before, I felt he was really at his best'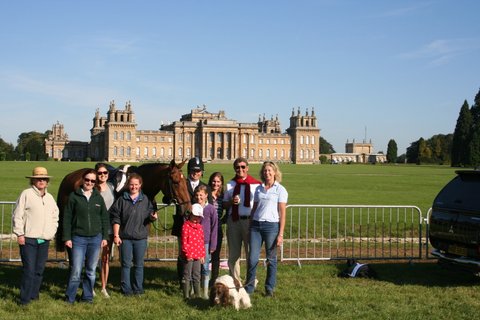 Chris Hall
Event rider, trainer and teacher
I've been competing my horse Tia for 3 years at BE. In the last year I was experiencing problems with the cross country phase, so I decided to investigate why as it was so out of character. Firstly I wanted to check her back. Jess has been treating her for a while now and I have noticed a major difference in Tia with Jess treating her as well as all her advice along with it. Before I was having problem completing the cross country to now flying and enjoying herself again. I highly recommend Jess with both her treatment and advice, and will continue to use her in the future.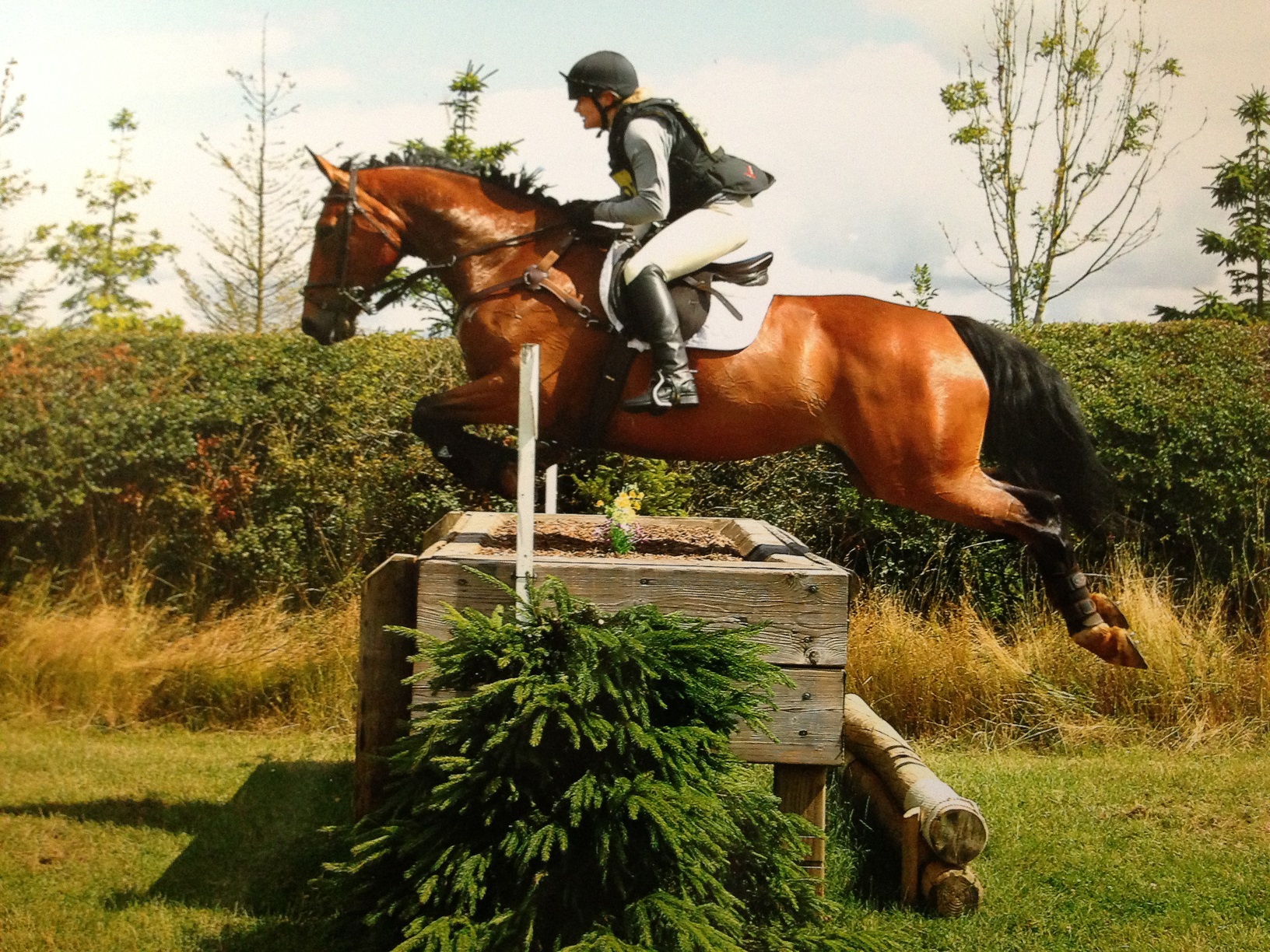 Lottie Organ
Loss of performance in an Eventer
I was fortunate enough to be referred, by my vet, to Jess after my young Parsons Terrier injured her back. Her quality of life was badly impaired and she could no longer go for walks or enjoy her normal active life. The prognosis did not appear great and I was genuinely concerned that she would be on significant pain relief for the remainder of her life. However, her condition improved immediately following her first treatment with Jess and before long she had returned to complete health and her rough and tumble antics. Since then, Jess has also treated my 13 year old beagle after he dramatically lost most of his mobility, virtually overnight. Again, his response to treatment was immediate and he is now trotting out for long walks everyday. Quite simply, he has been given a new lease of life. I cannot recommend Jess's services highly enough and now regularly visit to keep my dogs 'tuned-up'. Fantastic - I just wish that Jess could also make them more obedient!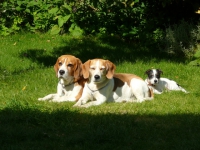 A. Keetley
Parsons Terrier and Beagle
I cannot thank Jess enough from bringing Sammy back from being a write off to now feeling back to form! It all started early last year when we suffered a nasty fall whilst schooling of which we both appeared to have survived unscathed. Then Sammy went hopping lame whilst doing the final medium trot at Nunney International in the Summer so were forced to retire. A pulled hamstring was diagnosed at the time but a chiropractor on site said they thought not. Various treatments followed and all seemed ok until he performed below par at Goring then went lame whilst schooling for the RC competition at Blenheim. My vet was unable to pinpoint the problem so suggested a bone scan. I did some research and was not fully convinced it would show anything and if it did what was the treatment to be? A good friend then stepped in and suggested Jess whom had been treating her competition horses for a number of years. Jess was brilliant and from the outset made it clear there was no guarantee she could cure Sammy. However, some 5 months on, and only 5 treatments later, and I have my wonderful horse back, I'd say better than ever! I love the fact I was given written details of how Sammy during each treatment plus some remedial exercises to carry out. Jess also wanted updates and reminded me if I forgot to let her know. So if you are in a quandary, even have your own 'back lady', but still have an issue I would suggest you contact Jess as she is brilliant!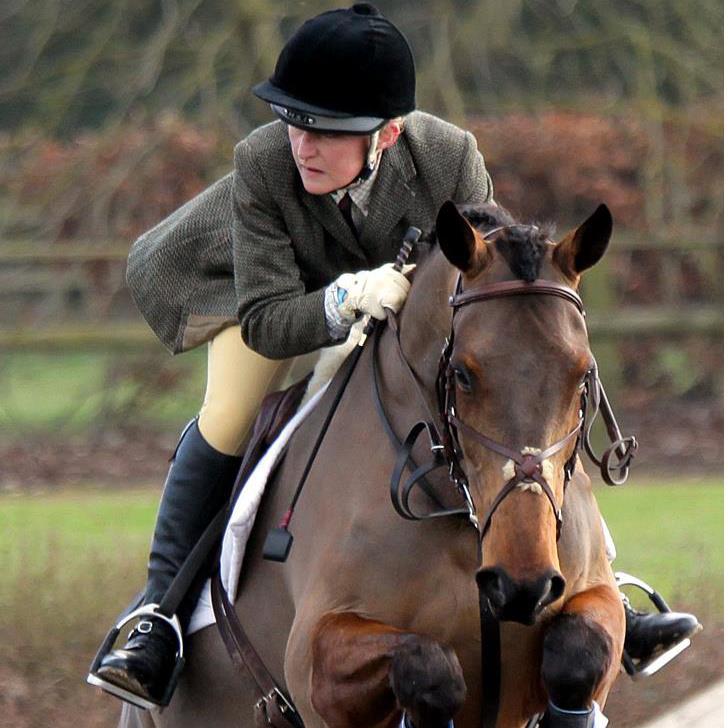 Bel Thompson
Sammy, the event horse who was "below par"
Our 11-year-old Labrador, Jay, injured his spine last autumn, over the course of a few days he became completely unable to stand, sit or walk unaided. He needed two of us to take him out into the garden and began to loose his appetite (a bad sign for any Lab!). Our vet was unwilling to operate on him due to his age and recommended that we took him to Jess as a last resort. He had to be carried out of the car before his treatment. After two or three sessions, we began to see signs of slight movement returning to his front legs. After about four sessions, he was able to walk with a towel supporting his tummy and Jess recommended that we took him for hydrotherapy in addition to her treatment. He has had regular sessions at the Dog Studio in Woolstone – on the first occasion he had to be winched into the pool but now he runs in and will go back for a second session if given a chance! He is able to go for long walks and is back to his normal happy and mischievous self! Thank you so much Jess and the Dog Studio for getting him back to full fitness!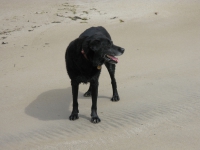 E Brooks
Jay, the dog who lost the use of his legs
My thirteen year-old whippet cross, Pryderi, loves to run for miles across the downs, but recently injured his back and shoulder whilst walking on the Ridgeway. I turned a corner to find him lying on the path, quite unable to stand up. My vet treated him with anti-inflammatories, and over the next couple of days, he learned to walk again, but would fall over onto his face every few steps as his front legs kept knuckling over. Pryderi was referred to Jess Harkness of Back 2 Form, and from that point, he hasn't looked back. After his first treatment, he slept for twelve hours, and then demanded a walk - in the course of which he barely stumbled. A week later, he was able to climb the stairs in my house again. After his second treatment, he has been almost completely restored to normal. Although he clearly finds the treatment itself somewhat disconcerting, Pryderi submits to it because Jess establishes such a gentle rapport with her patients. I would have no hesitation in recommending her. Before his treatment, I had thought that Pryderi had probably enjoyed his last day out on the downs; now he cavorts on White Horse Hill as happily as ever.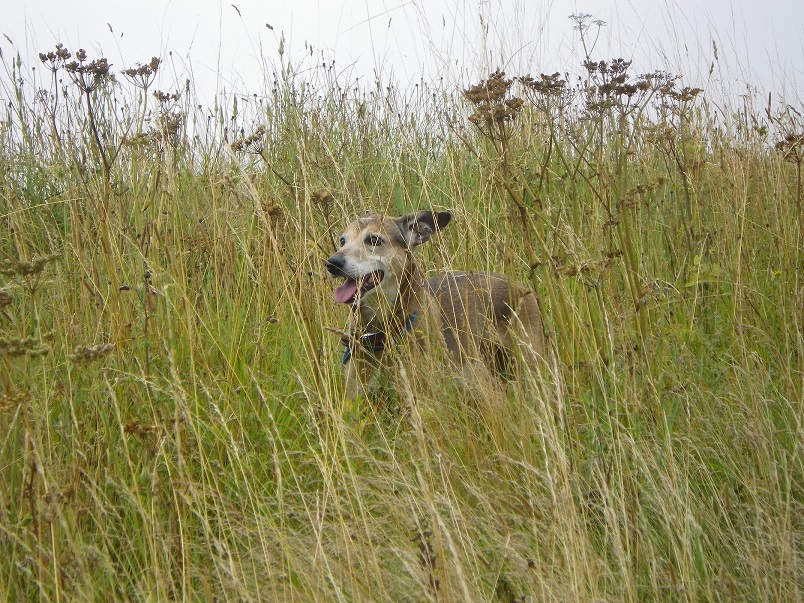 Dr G Watson
Pryderi, the whippet cross who kept falling over
Jess has been treating my horses and ponies since 2003. She is informed and informing. She listens attentively, questions carefully and then fixes the problem, on anything from a 3* eventer, dressage diva, retired pony, or the hunter! She is open minded to the use of both conventional and alternative solutions, and flexible. She will do her best to fit in emergency treatments on championship entries. I highly recommend her.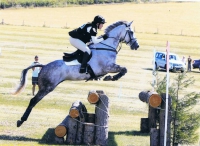 Nicky Carmichael
Event and Dressage Horses
Zola was fit and competing regularly when, after a sudden change in his behaviour when ridden, he was diagnosed with a suspected sacroiliac injury. The injury was considered chronic and the lameness was obvious after flexion testing. The prognosis for return to full athletic work was poor and it was more likely that he would retire from competition and riding aged only 10. Not wanting to give up on him without a fight I explored treatment options and found that McTimoney Physical Therapy was a popular treatment for sacroiliac strains. After veterinary referral Jess began treating Zola and the improvement was immediate. Jess created a programme for Zola which brought him into work slowly and under her guidance and regular treatments I began Zola's fittening work. The use of Jess' ActivoMed PEMT/Massage rug was a turning point in Zola's rehabilitation and ensured that his back was relaxed (and I had more chance on staying on!) when we began canter work. Zola is now in full work and competing successfully at Novice BD and is even jumping again. He is fitter and stronger than ever and importantly sound.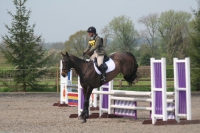 L. Penaluna
Sacroiliac Problem
I have a very healthy and fit seven year old cat, who has never had any physical problems until about a year ago. He came home one afternoon, completely traumatized and could not walk straight. Apart from being suddenly really scared to leave the house, he was clearly in pain. I took him to the vets, who saw that something was bothering him, but they could not find anything wrong with him, so we were sent home.
A day later, Snakes, my cat was getting worse. He seemed to get, what I thought were severe lower back cramps, and struggled to go to the loo. I took him back to a different vet at the same practice, who looked at him. He also saw that the cat was in pain, but could not find the problem, and it was at this moment that he recommended Jess Harkness to me. He said that if there was anything wrong with the cat's spine then Jess could help. I made the appointment, and by the time Jess saw Snakes, he was not only in great pain, but severely traumatized. Jess immediately diagnosed the problem and pin pointed it to his lower back. It all made sense to me, as a couple of times Snakes had, what I thought to be sciatica cramps. (I know from my own experience with back problems, and seeing a chiropractor, and also finding the relief from getting treatment). Jess was very careful and gentle with the cat, he almost looked like it was a relief to get this treatment. It took about 45 minutes and then I took him home. Apart from a runny tummy for about a day, the cat showed immediate improvement. He walked more straight, and his tail was more upright instead of the lob sided way it was hanging before. He clearly went through a terrible ordeal so although he was still scared to go out, he was much more relaxed and did not seem to be in any pain. Snakes kept on improving, and Jess came to see him again one more time to check that everything was back to normal. She definitely cured my cat, something that the vets could not do. I would recommend her to anyone who has an animal in pain, and where it is a condition where the vets may not be able to help with normal treatment like infections etc.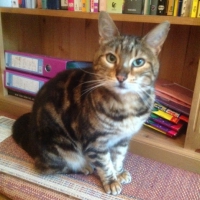 L. Stulting
Snakes, the Cat
Jess has been treating my dog, Zac , for several years. Zac had several factors likely to lead to musculoskeletal problems: mild-moderate hip dysplasia, he broke his ankle, and had a recurrent sprain on one front foot. He has sometimes developed a slightly skewed walk (maybe from protecting his worst hip) – which disappeared after Jess's treatment. Given the physical background, you might have expected severe problems as Zac got older – but, age 13, with mild arthritis, he is more active than many dogs half his age. Good clinical skills aren't all we needed because Zac was a rescue dog who snapped at people! I was highly impressed by Jess's manner from him from the start – she was neither threatening to him nor over-cautious. She let him make the first approach, she gave him time between manipulations, and took the treatment slowly in the early days. To this day, Jess is one of Zac's favourite people. What's more, she has always been reliable and friendly.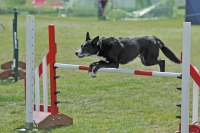 J. Brosnan
Zac, the rescue dog