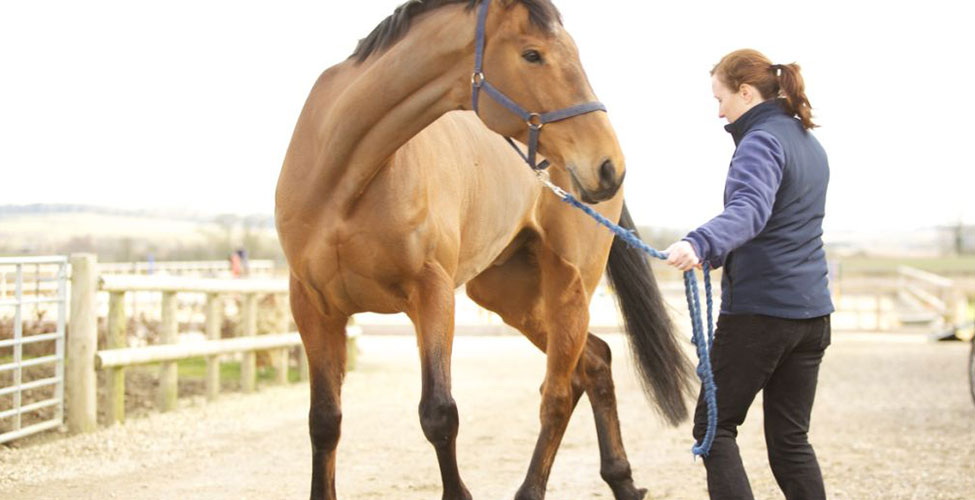 About Jess
Jess Harkness lives in the Cotswolds, and has a busy practice treating horses, dogs, cats and other animals. Jess graduated with a Post Graduate Diploma in Animal Manipulation from the Mctimoney College of Chiropractic in 2003 with distinction and has had a thriving business ever since.
She is also an equine sports massage therapist holding the Equine Body Worker certificate from Equinenergy. Jess uses a full massage routine involving stress point therapy and passive and active stretches. Jess's experience is that the soft tissue techniques that she uses work extremely well and powerfully alongside the Mctimoney animal chiropractic treatment.
She continues to add to her 'toolbox' with yearly Continued Professional Development courses, and also uses acupressure, and Masterson Method Intergrated Equine Performance Bodywork techniqes. For more information on the therapies used click here.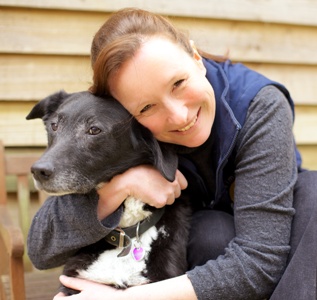 Jess has owned and had a love for animals all her life. She obtained her BHSAI before going to Nottingham University where she obtained a degree in Behavioural Sciences (Zoology and Psychology Joint Honours) which gave her a scientific basis to her continuing interest in animal behaviour.
She has extensive experience working in competition yards including International Event yards, teaching, and training and competing her own horses and therefore understands clearly the demands faced by competition animals working at the top of their game.
She currently has 4 horses of various sizes, including a homebred yearling whom she is loving working with, and a 29 year old pony on loan for her two daughters.
During 3 years in Kenya working for Save the Elephants and the Mount Kenya Trust, Jess also competed regularly and evented at intermediate level.
The rather unimpressed dog in the photo is Jasper (a rescue dog) who has been with Jess for the last 10 years. He firmly believes that his job is to entertain the clients and give them somebody to stroke while Jess is treating!